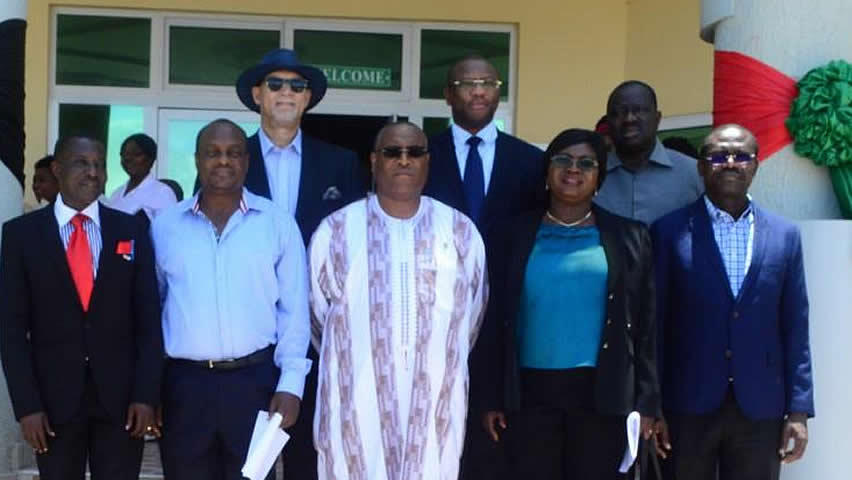 The Korle Bu Teaching Hospital has been lauded for establishing a Trust Fund, which has positioned the Hospital to effectively address some pertinent issues in the course of patient care delivery.

Speaking at the inauguration of a nine-member Board of Trustees for the Hospital's Trust Fund, the Minister of Health, Mr. Alex Segbefia noted that as a lower-middle income country now, resources that were hitherto provided for the health sector by our development partners have dried up.

Mr. Segbefia therefore urged other health institutions to emulate Korle Bu's initiative as plans were underway to make most of them autonomous. He also tasked other teaching hospitals to devise ways of mobilising resources to complement government's efforts in delivery healthcare to patients.

The Trust Fund is an investible fund that will provide resources to support needy patients as well as provide equipment and infrastructure, all aimed at improving the patient's experience. The Fund is to complement government's effort in order to bring patient care to the desired level.

The Board of Trustees is made up of eminent and highly successful citizens such as Justice Senyo Dzamefe, a Justice of the Court of Appeal; Nana Obokomatta IX, the Amankorahene of Gomoa Akyimpim Traditional Council; Mr. Thomas Svanikier, Chairman of Global Strategic Ventures Ltd; Nii Nikoi Amasa, Corporate Monitoring Manager, Ghana Ports and Harbours Authority; and Ms. Rebecca Okai, a Procurement Consultant.

The rest are Dr. Joseph Siaw Agyepong, Executive Chairman of the Jospong Group of Companies; Hon. Dr. Seth Adjei Baah, Managing Director of Shaaba Enterprises Limited; Mr. Lawrence Addo, Managing Director of Relish; and Dr. Gilbert Buckle, CEO of Korle Bu Teaching Hospital.

After swearing them into office, the Minister urged them to guide their operations with the principles of honesty, transparency and accountability.
The Chief Executive Officer of the Hospital, Dr. Gilbert Buckle, in his address said as the leading teaching hospital in the country, the Trust Fund is a necessary structure.

"The Fund will complement government's effort to improve access to quality healthcare delivery in the country and also drive the aspirations of the Hospital", he said
The Trust Fund was launched in March this year and raised more than half a million Ghana cedis.